AnfieldShop.com recently rented out a billboard along a medium level traffic highway. And I thought "Well, I think I should get a picture under the board to commemorate the occasion." All it took was: 1 hopped highway barrier, many sticker bushes, another higher fence scaled, a pair of ripped jeans and a war wound on my left leg from my knee down my shin, the photographer standing in the middle of the highway and TAA-DAA!!
Credit to Mandi Webster-Martin for taking the photos and standing in the middle of the freeway.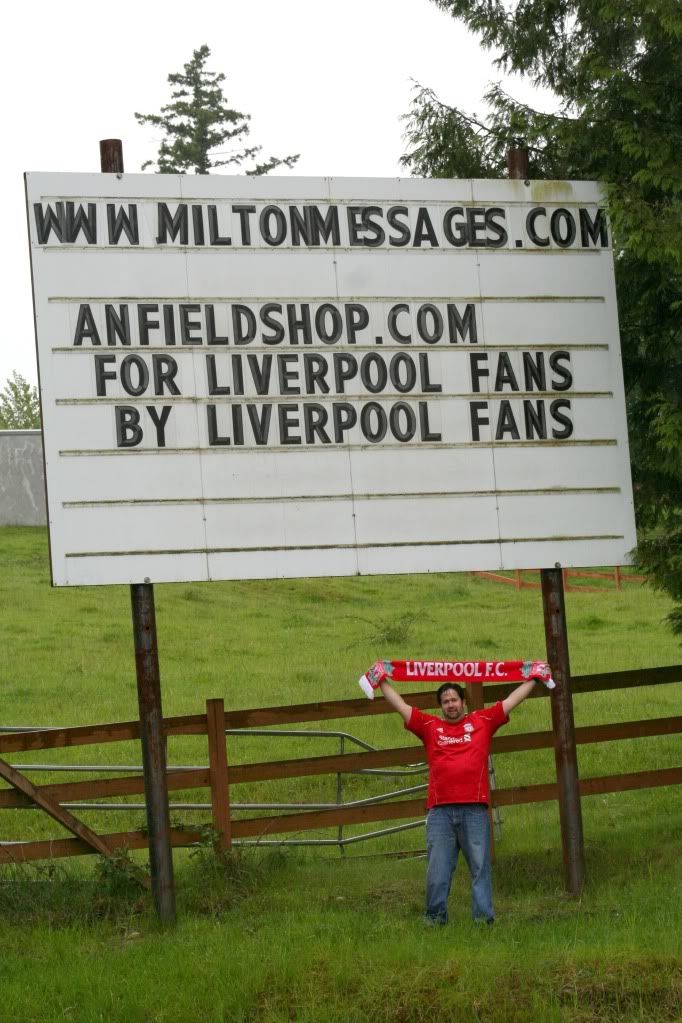 Any Liverpool fan in your life have a summer birthday coming up? We have over 350 Items that they would love! How about an LFC honors flag?